KYMCO's roots in the motorsports industry go back to its founding, in 1963, as the Kwang Yang Motor Company, Ltd. Long a leader in quality, fuel economy, and versatility, today KYMCO manufactures motor scooters, motorcycles, and ATVs at five plants in Asia, including the main facility in the city of Kaohsiung. KYMCO is the largest scooter manufacturer in Taiwan, and currently exports to 86 countries worldwide and is committed to maximum customer satisfaction, constant innovation, and superior engineering.
For more information on Kymco Scooters, please visit KymcoUSA.com.


SYM was originally part of Honda Taiwan before splitting from the company in a three-way split created both Sang Yang Motor Co. (SYM) and Kwang Yang Motor Co. (KYMCO). SYM have proven to be an innovator in scooter technology and are on the leading edge of Research and Development and environmentally friendly manufacturing processes. SYM celebrated its 50th anniversary in 2004 – they have only been imported to North American markets since 2006.
For more information on SYM Scooters, please visit Alliance Powersports.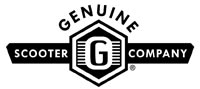 The confidence Genuine has in its products is unparalleled in the industry. Every model comes with a 2-year Genuine Confidence Warranty and Roadside Assistance Program and there's a network of Genuine Authorized Dealers across the country to assist you with any of your scooter needs.
When you buy a Genuine scooter, you become part of a family filled with loyal dealers and enthusiastic scooterists. You'll be invited to Genuine sponsored scooter rides in cities around the country. These rides are Genuine's family reunions and every rider is encouraged to join in on the fun!
For more information on Genuine Scooters, please visit GenuineScooters.com.
LANCE was founded in 2004 and specialized in entry-level motorsports vehicles. After launching their full line of scooters in 2006, Lance was quickly recognized as offering one of the foremost creative entry scooters, customer care support and best value in the industry. Lance and it's Passion to Redefine starts with superior quality, unmatched performance, and extraordinary value.
For more information on Lance Scooters, please visit Lance Powersports.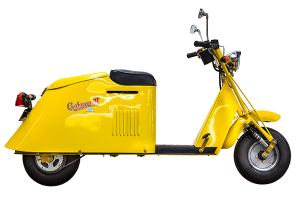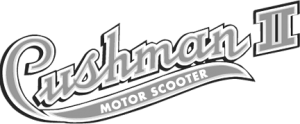 The Cushman Scooters date back more than 100 years when the company was started in 1903 in Lincoln, Nebraska. As a part of American culture that spans over a century, we're proud to be the sole manufacturer in the country bringing American-made Cushman Scooters 2 to market. Today all Cushman Scooters 2 are handcrafted by skilled professionals and technicians in our factory in Gardena, CA. This premier lineup of Scooters is the result of extensive research, design & development, and American pride in engineering.
For more information on Cushman II Scooters, please visit CushmanScootersII.com.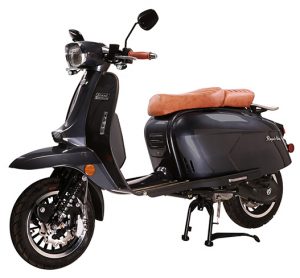 Royal Alloy offers a complete and growing range of truly authentic classically styled scooters made to the very highest standard from the best materials available. Royal Alloy WILL NOT compromise – Royal Alloy will only manufacture authentic (as far as regulations allow) products that will appeal to followers of the Mod subculture and of course to a wider audience wanting to enjoy what really was the essence of the Mod sub-culture – that being a unique and super cool lifestyle!
For more information on Royal Alloy, please visit www.royalalloy.com.